IPE lean manufacturing bridges the gap between prototyping and small to mid scale manufacturing. Our clients can simply provide a concept / prototype and IPE will manage the rest.
With over ten years experience in the latest quality control methods and manufacturing techniques we can ensure good quality product that's delivered on time.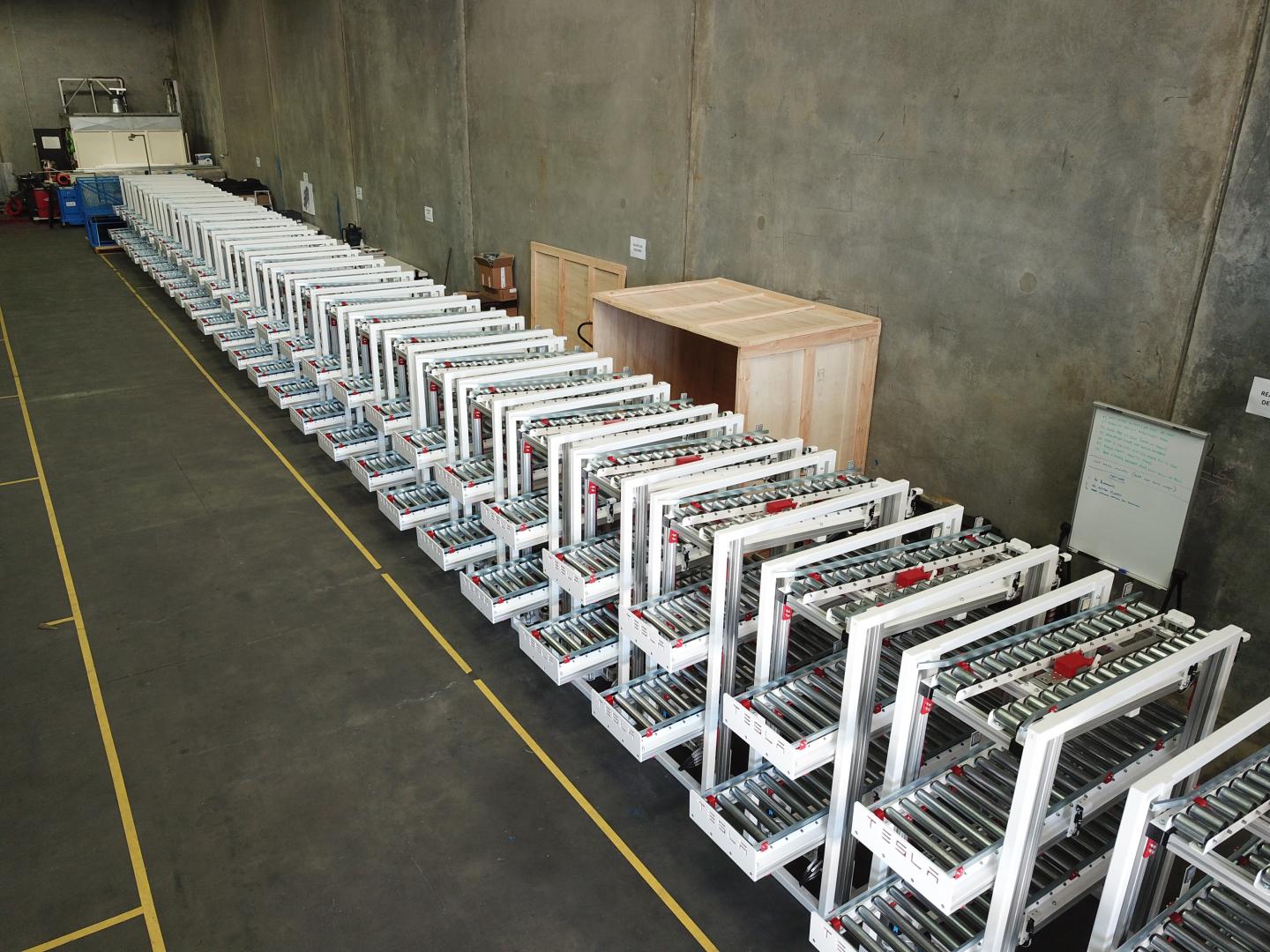 Constantly improving our cost competitiveness we now offer offshore manufacturing and local automated manufacturing. With a background in precision tool making we can provide regular material quality tests and maintain a high build quality through special purpose confirmation jigs and checking procedures.
This allows our clients to focus on customer needs and increasing sales.
AGV interface conveyors
Not only can IPE provide small to mid scale manufacturing but it can also support one off quantity builds such as the 70 AGV interface conveyors shown here.
The video provided details the assembly process to manufacture the 70 conveyors that encompass over 15,000 parts.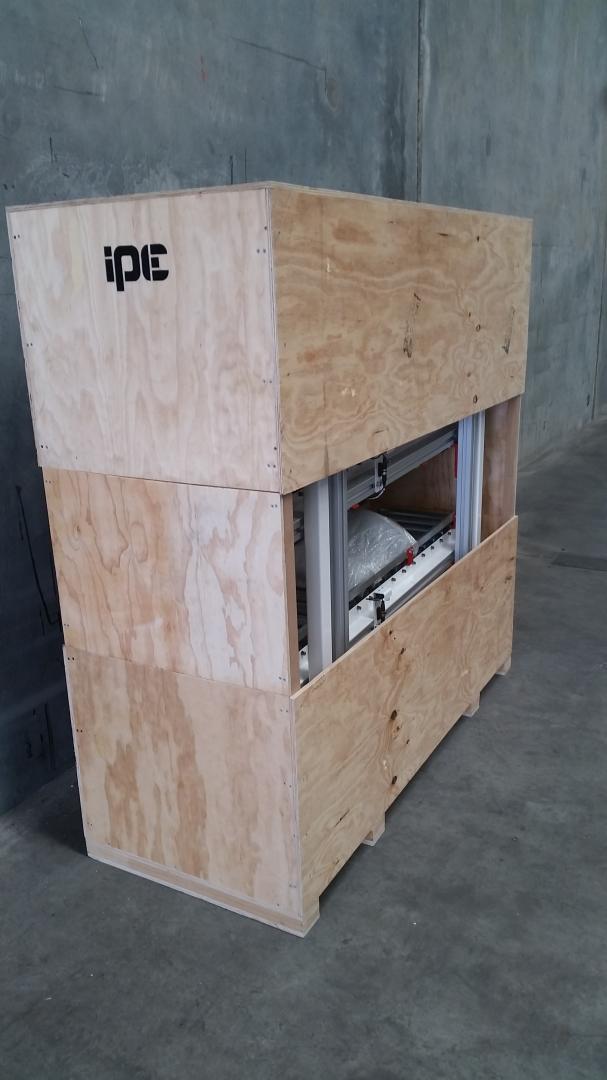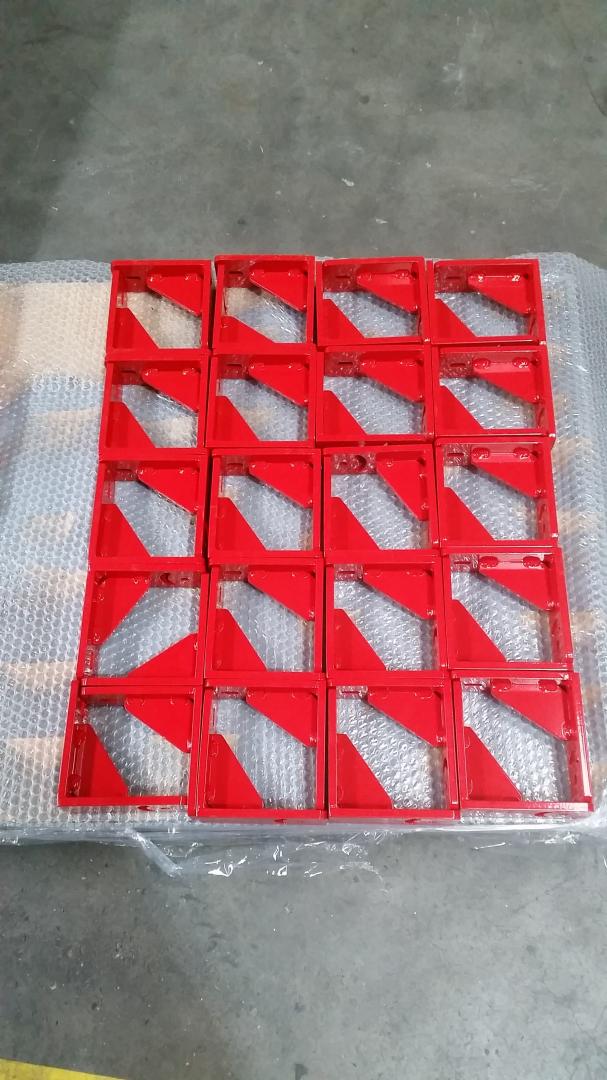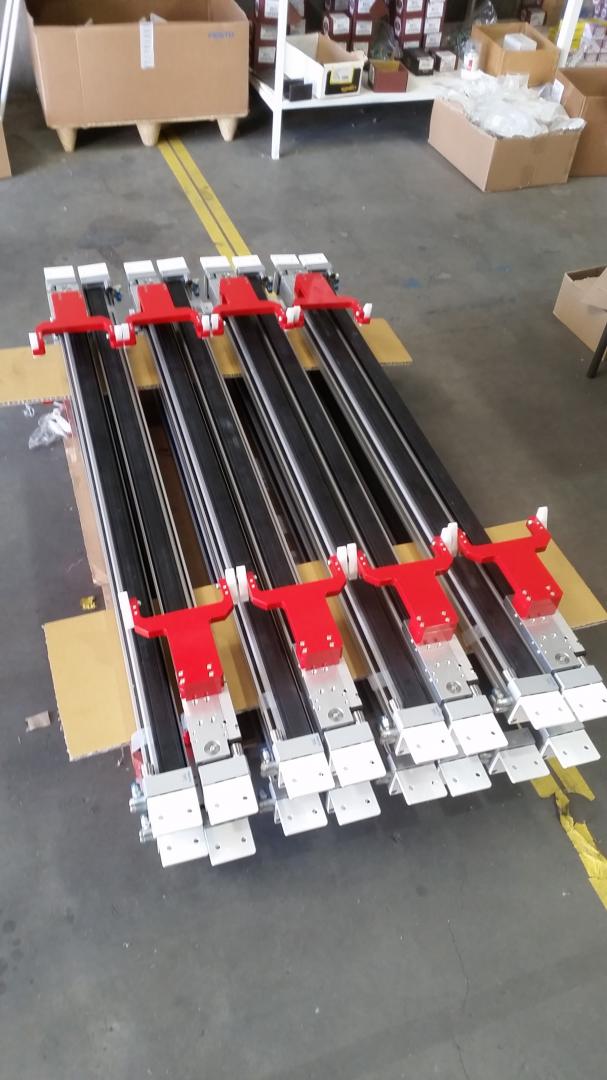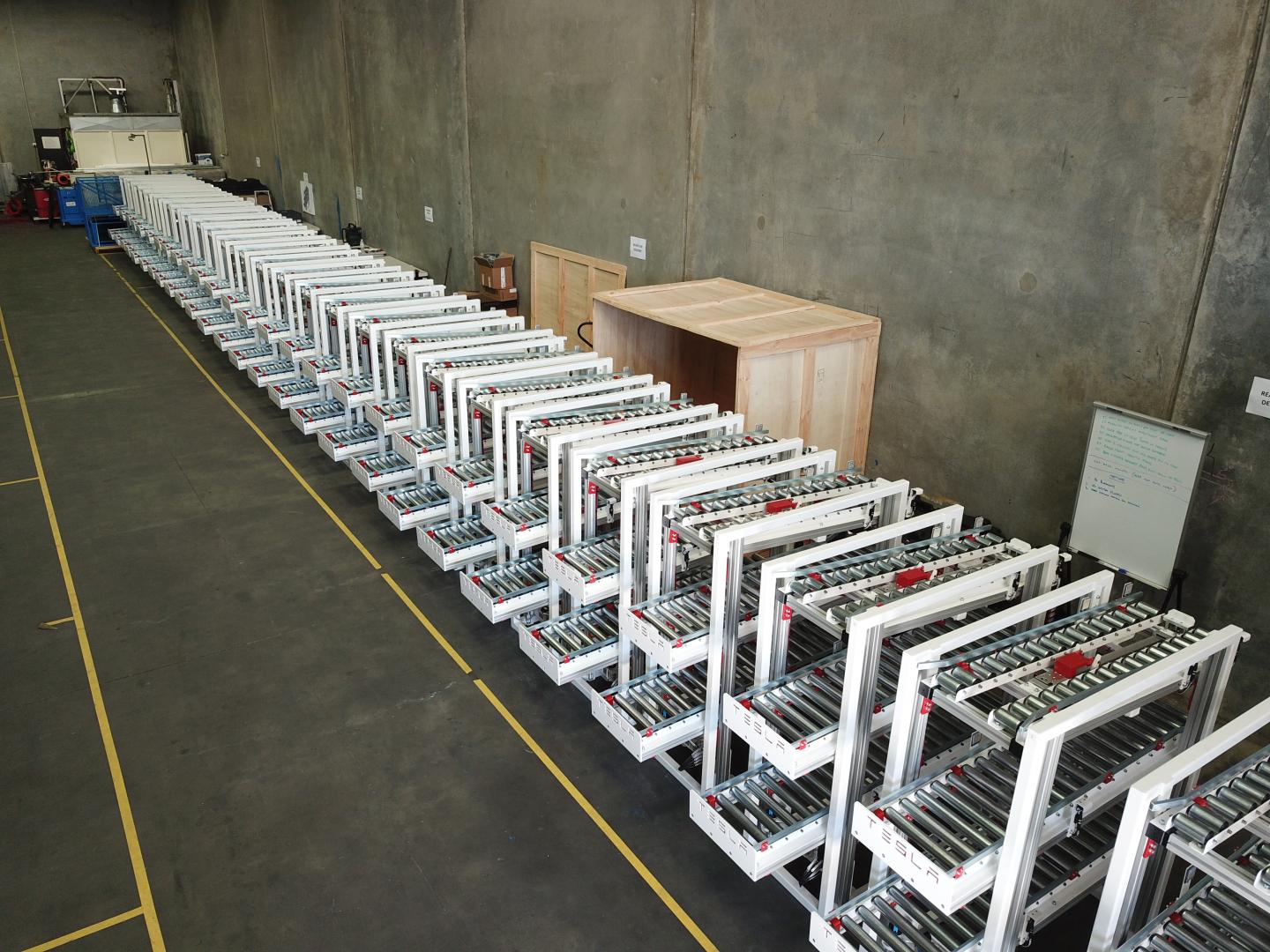 These conveyors required 12 different fabrication processes including CNC machining and robotic welding. These processes are managed simultaneously to achieve the desired timeframe.
Some of the key performance indicators that our manufacturing division monitor include: Safety, Cost, Efficiency, Quality and Environment.
This helps to ensure our clients are not only getting the best results but that they will continue to improve.
Key Lean Principles
Although we know true lean manufacturing takes yearsto properly accomplish we have started our drive toward achieving it. Already we have noticed major improvements that pass on better quality products provided in a faster turn around.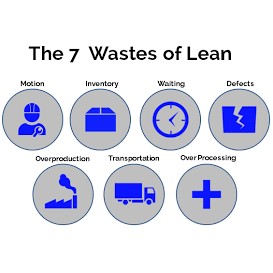 7 forms of waste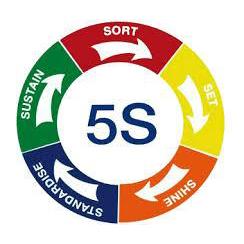 5S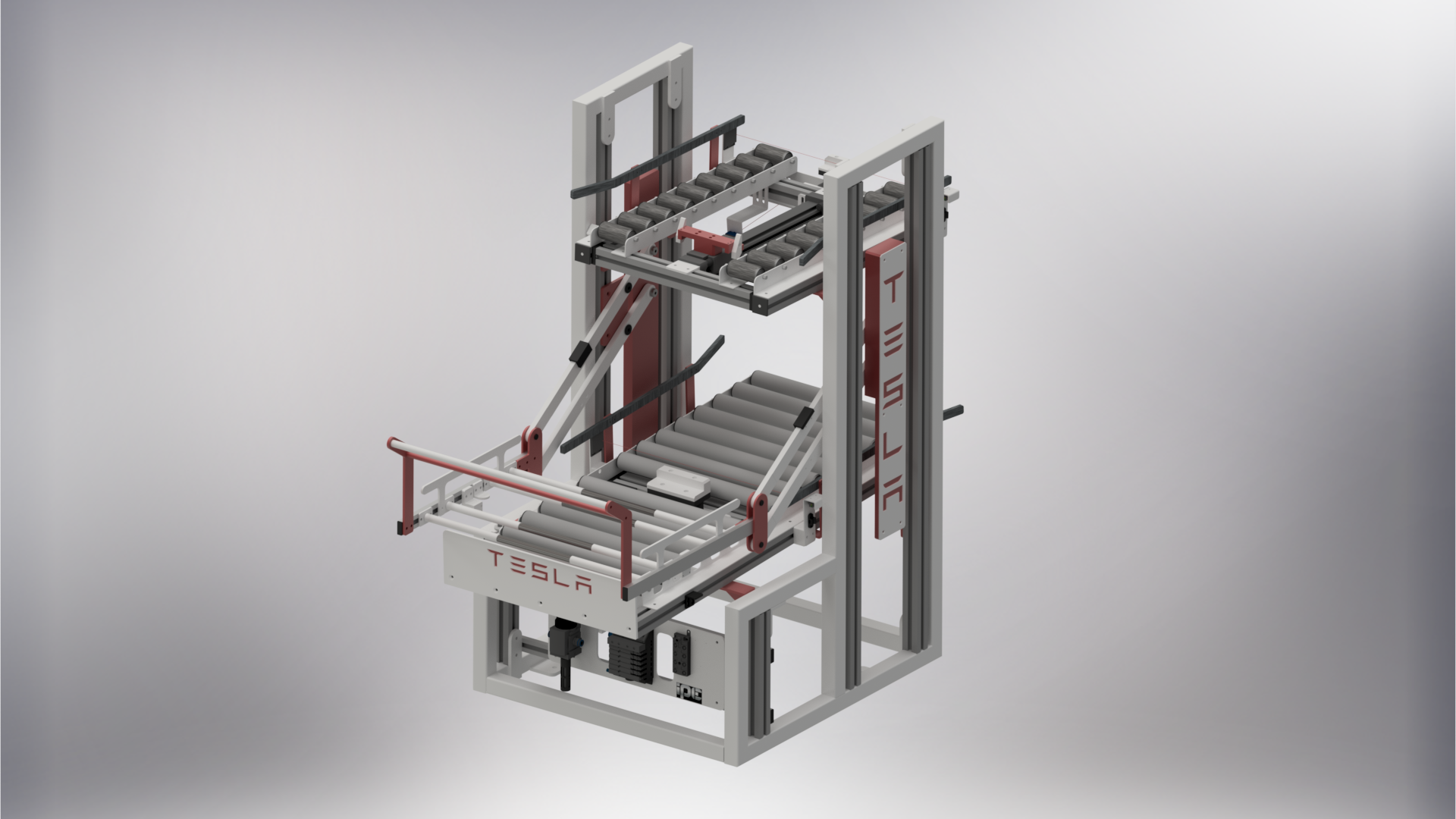 Continuous Improvement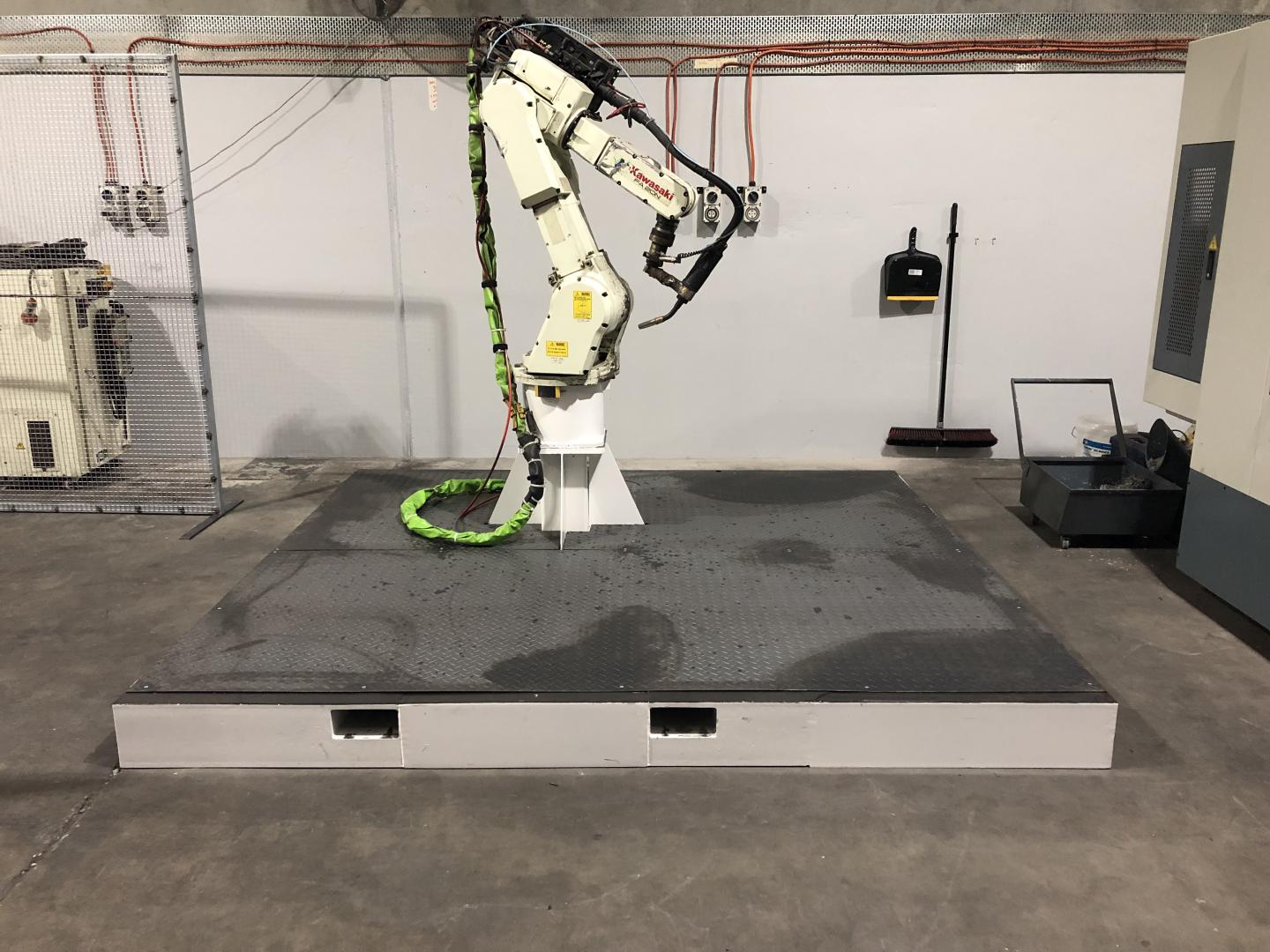 Visual management
Australia built / China built
IPE has established two branches of manufacturing that promotes high quality product at low cost.
One, IPE China
If managed correctly the financial advantage to off shore manufacturing can benefit many companies. For that reason IPE provides its clients the option to manufacture locally or offshore, both managed through IPE Australia.
Two, IPE Automation
If locally manufactured we utilise automated equipment to reduce manufacture costs and keep pricing competitive.
In both branches of manufacturing IPE utilises 10 years experience in lean manufacturing and 20 years in equipment development to quickly move prototype product to reliable manufacturing.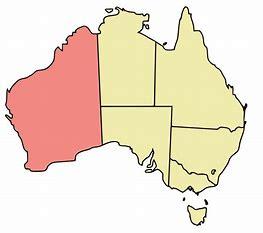 CNC – turn / Machine / bend
Moving fabrication processes into the 21st century the automation sector of IPE has provided an edge to competitive manufacturing in high labour cost countries. In many cases we have been able to match offshore manufacturing through the use of automated support. The 3 CNC machines provided below allow IPE to turn, machine and bend material via semi-automated processes.
This essentially makes our fabricating faster, of better quality and provided at a lower cost. It is however important to note that these processes are only as effective as the IPE technicians utilising them.
With over 20 years experience in precision tool making the highly skilled members compliment the use of automated machinery.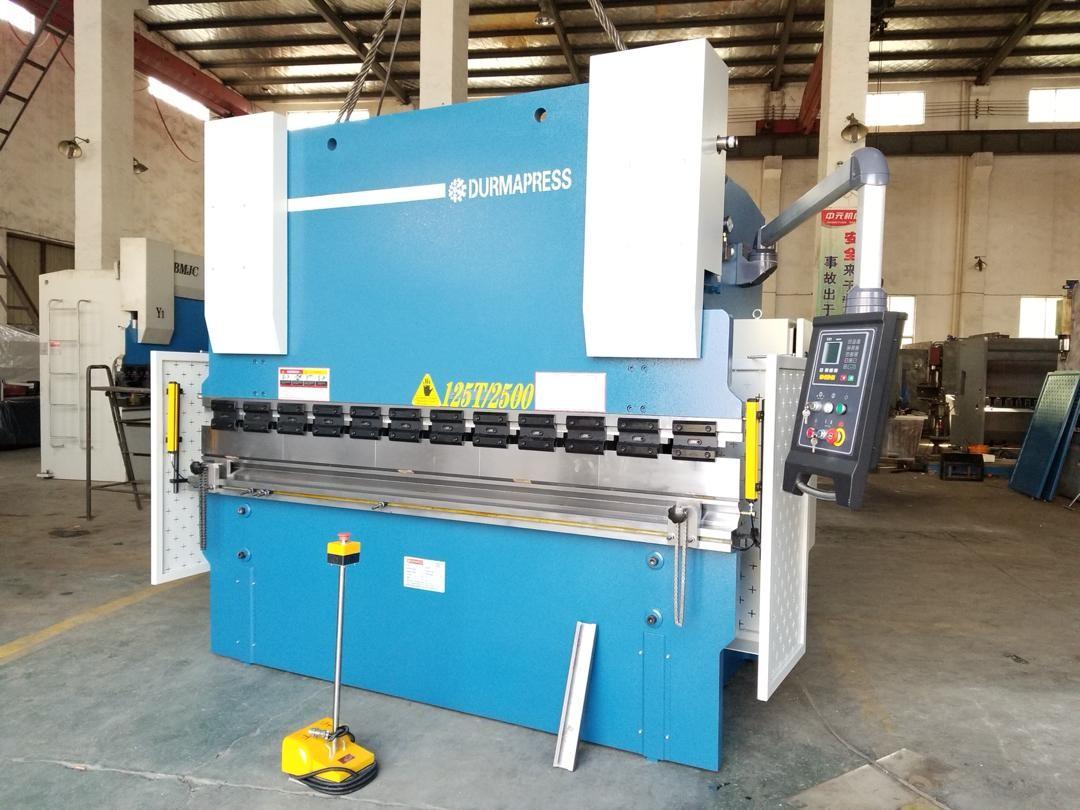 CNC BENDER
Robot Welding
10 years ago robotics was too expensive for most manufacturing facilities to venture into. Today it costs less to operate than a local or overseas labour force. At IPE we have introduced robot welding stations to improve our small parts manufacturing. Pictured right is our recently refurbished mig welding robot that will help improve our local fabrication costs and lead times.
Upon request IPE can evaluate your manufacturing processes to see if robotic solutions are viable. Essentially it boils down to the investment cost being worth the pay back period.
Benefits To Robotic Solutions:
Can operate day / afternoon / night
Can repeat works precisely
Can operate with high precision
No WorkCover or safety concerns
Can manufacture locally. No need for overseas long lead time deliveries
User friendly, easy to program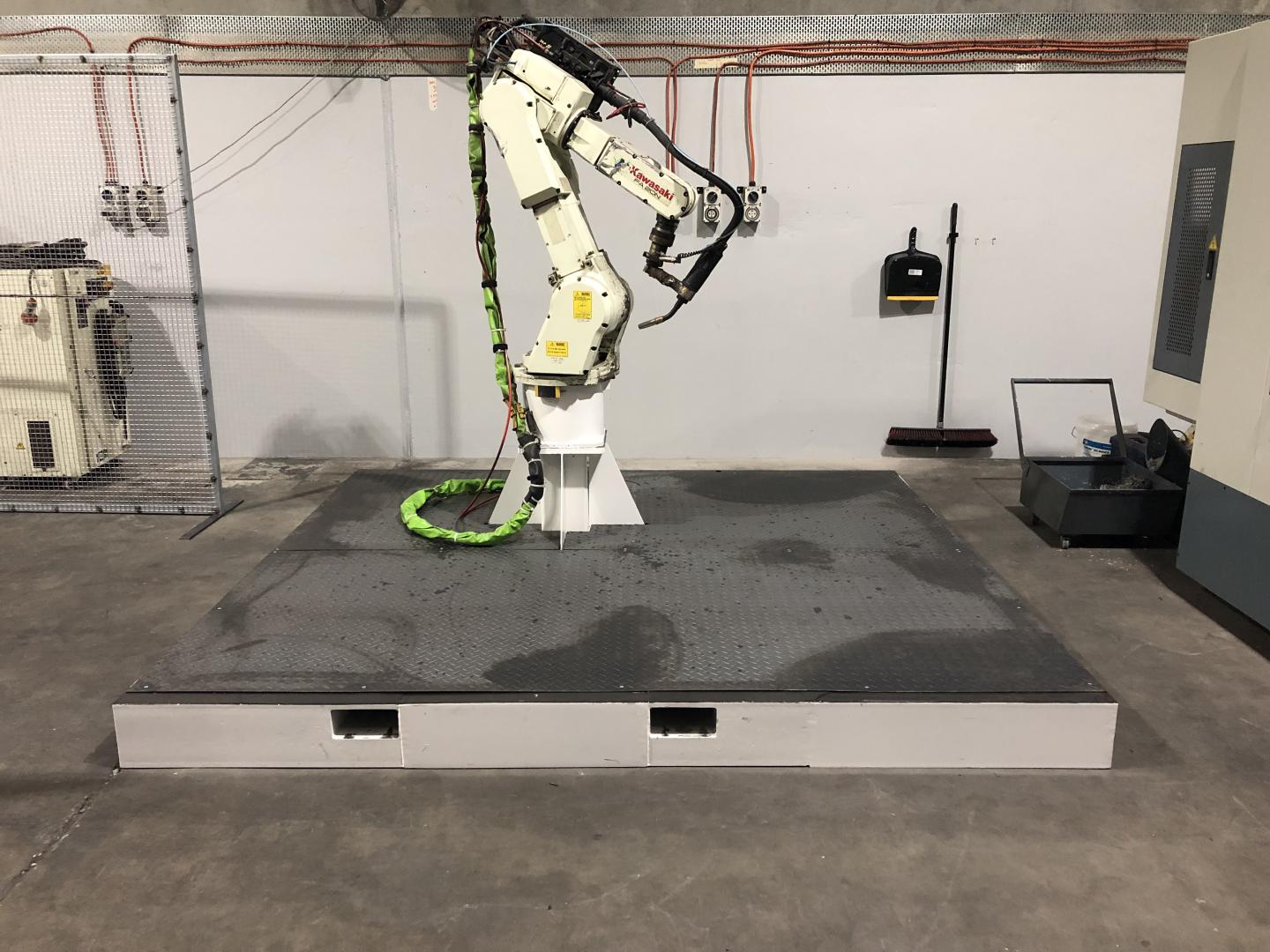 Waterjet Cutting
To continue to improve on our 'customers satisfaction' we have identified manufacturing bottle necks and set plans to eliminate them. Fast turn around of product has become a major factor to todays business and we intend to stay on the forefront.
For example, the cutting of plate materials constantly bottle necks our fabrication process's and slows our ability to provide quick manufacturing. In response, we have invested in our own waterjet cutter which will reduce a 5 – 9 day turn around to a few hours.
Mild Steel
Stainless steel
Brass/Copper
Aluminium
Wood
Granite
Plastic
Rubber
Carbon fibre