IPE automation has been the largest growth area of the business. Industry at large has started to realise and capitalise on the benefits of automated solutions. With the cost to introduce automation becoming more and more competitive the benefits can be felt not only by larger businesses but throughout the small to mid size businesses as well.
Providing consistent, high quality results the solutions can revolutionise the cost of your business in 3 stages:
Manual to Equipment solutions
Equipment to Semi-Automated solutions
Semi-Automated to Full Automation systems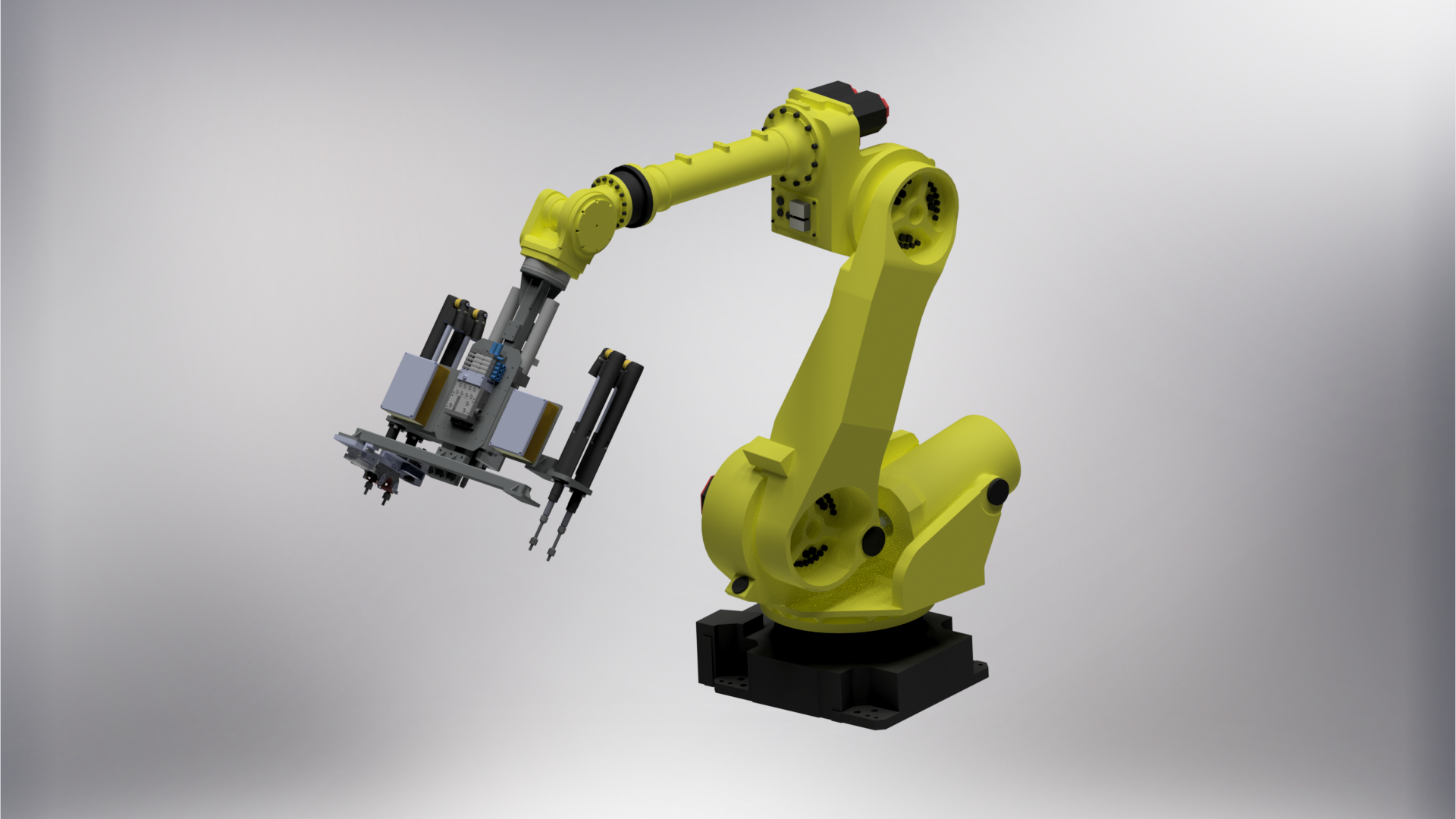 Robotics
Introducing one of our latest full automation units nicknamed the 'Auto Pick and Place Conveyor'.
This conveyor integrates with 'automated vehicle delivery' at the rear and 'robot picking' at the front.
The design supported a push towards automated assembly lines that allowed manufacturing to remain in high labour cost countries.
IPE provides regular interactive feedback throughout the entire project
Concept study
Design
Manufacture
Trial
Install
Support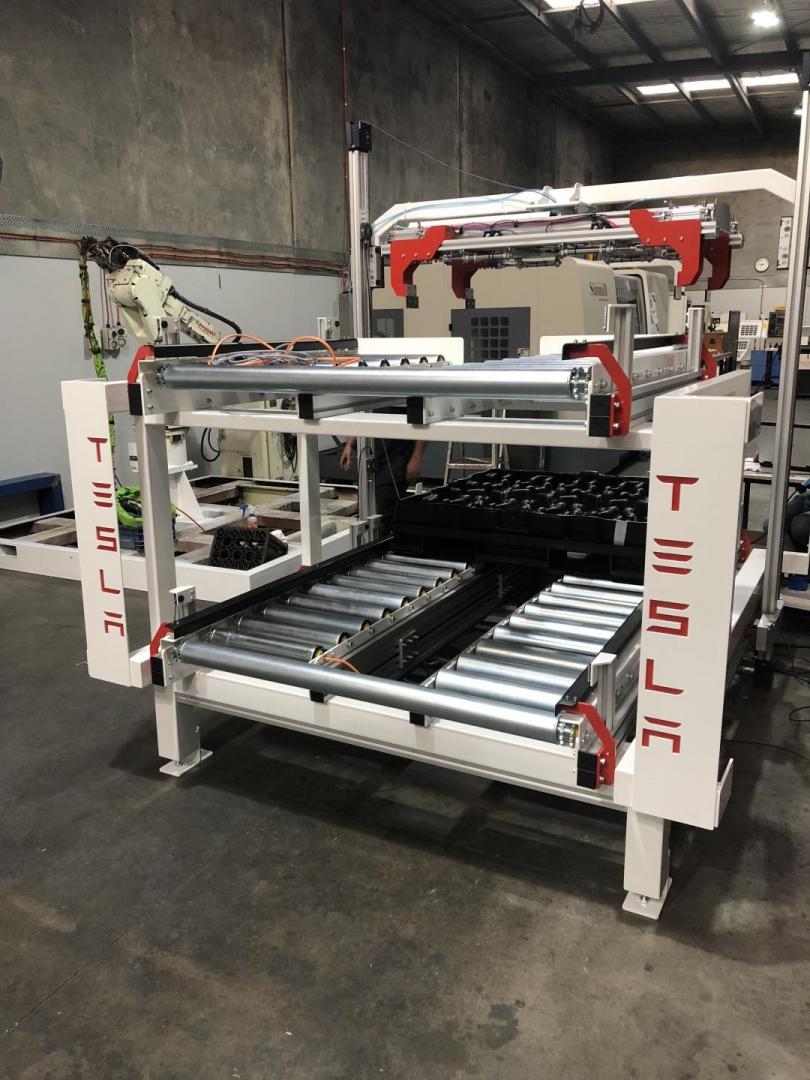 Auto Pick + Place Conveyor - Offsite trials
Mezzanine conveyors
IPE integration allows for full turnkey solutions utilising multiple fields of works. The mezzanine conveyor system above integrates structure, powered conveyors, lifters, controls, safety guarding, electrical fit off and automated vehicles.
Automated guided vehicules
We can provide a range of automated delivery solutions using multiple guide systems including magnetic, laser, GPS and virtual mapping. This ensures a reliable delivery method no matter the environment. Displayed above are towing based AGV's that have been developed to feed large scale manufacturing lines.
Robot picking rack towers
The automated rack tower provides a staging area for parts being picked via robot.
The rear of the rack is loaded via forklift while the front of the rack is for robot picking.
The red gate system prevents robot and forklift interaction, while the robot is picking from one level the forklift will only ever have access to the other.
Moon roof installation lifter
This particular piece of equipment was designed to prevent lower back and shoulder injuries previously experienced with non ergonomic equipment solutions. Since installation the process has been injury free.
The design required a mechanical support structure with under floor railing, pneumatic motion and controls with electrical emergency features.
Often specialised equipment can remove injury ridden process's and improve the process efficiency at the same time. In this case an operation that previously required two members for fitment could be performed with one.
Headlining datum locator
The headlining datum locator is a special purpose unit designed to improve process efficiency. On introduction it halved the processing time required. This allowed the second operator (originally required) to support other works.
The moulded bed firmly locates 6 variations of headlining so that additional works can be performed on it while the datum location process is being performed.
The main frame has been designed to combine the strength provided by RHS members with the mounting flexibility of extrusion. This allows flexibility throughout the process design where additional parts could be mounted close to the operation.
IPE can provide a factory review to help highlight area's of improvement that can include both process and equipment solutions. Primarily created to reduce the cost to manufacture we can also provide solutions to improve quality and safety concerns.
Ultrasonic weld line
This ultrasonic weld line incorporates an 8 stage fully automated manufacturing line. The operator process was simplified to loading individual parts at one end and unloading finished product at the other. Each station provided a unique process solution that included vision systems, robotic pick & place, ultrasonic welding and clip fitment stations.This drive towards 21st century manufacturing helped our client double its manufacturing capability while reducing its manufacturing cost.